While anyone can participate in community service, and every contribution is important, ADEPT believe companies, like ours, can and should make a larger impact than single individuals. Volunteering our resources and services as a company is something we will never regret. Helping our community is an opportunity to grow as a company and better the lives of the people around us. Giving back to the community doesn't just benefit others – it benefits us. The secret to living is giving.
Die Wingerd Pre Primary School – Somerset West
Die Wingerd Pre Primary school in Somerset West officially opened with 66 children on 8 April 1980 on an allocated piece of land by The Municipality of Somerset West. They also supplied funds for the school building and the property is now being rented from them. Since then, the school has grown to have 5 classes with approximately 135 learners.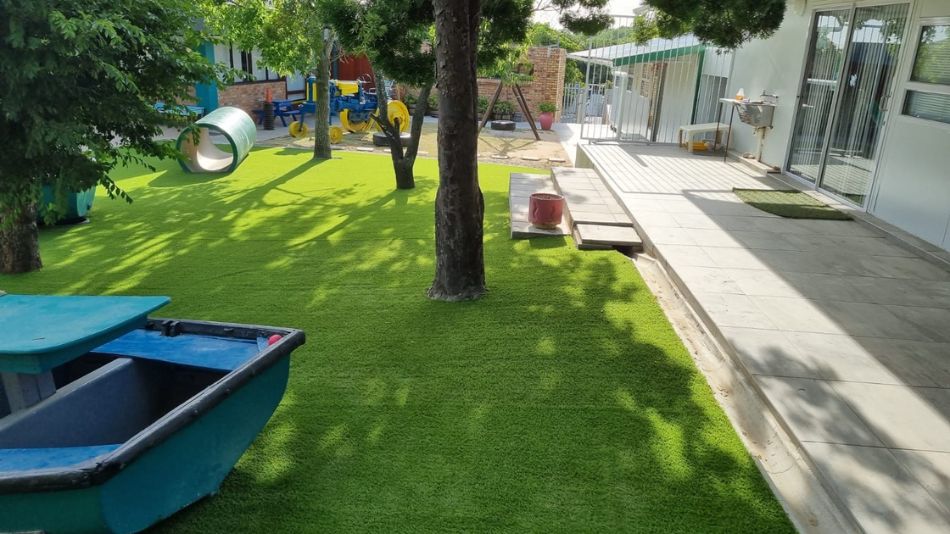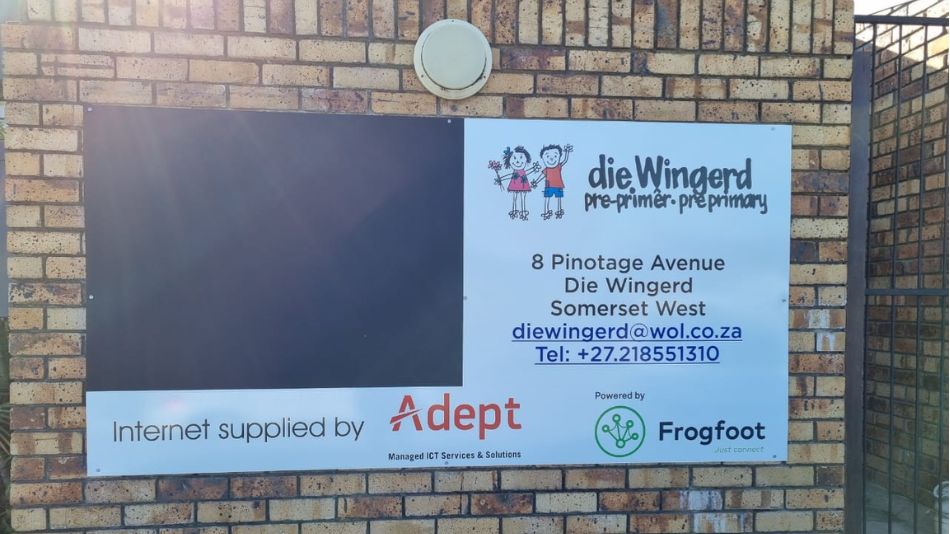 Die Wingerd Pre-Primary school is one of the most popular schools in the Helderberg basin. The learners are exposed to a structured curriculum, prescribed by the Department Of Education.
Through the educational program they offer, they endeavour to help each child to reach his/her full potential. Its mission is to supply affordable education to preschool learners in the broader Helderberg community. Die Wingerd Pre Primary school also recently registered as a non-profit organisation (NPO), making it possible for companies and businesses to exercise their social responsibility and investment opportunities. This is where ADEPT became involved.
Internet Access Enables Sustainable Development
Over the past few years, we have seen tremendous growth in the capabilities and reach of information and communication technologies (ICTs). There is no doubt that the Internet has immense potential to improve the quality of education, which is one of the pillars of sustainable development. It has transformed education by creating a new culture of learning and accessing information.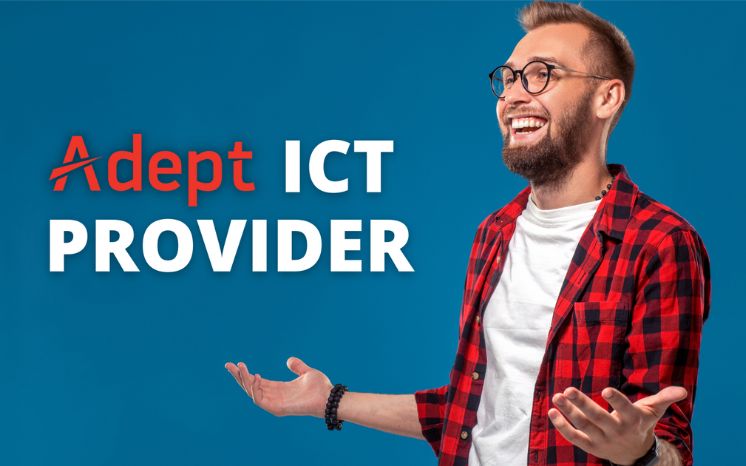 ADEPT, as a stable internet connection host, jumped when the opportunity presented itself to assist Die Wingerd Pre Primary with its hosting requirements. 
ADEPT and Frogfoot Fibre partnered together to secure a fast and reliable line to support all forms of communication for educational and administrative purposes. Educators are now able to open the doorway to a wealth of information, knowledge, and educational resources, increasing opportunities for learning in and beyond the classroom.
ADEPT, along with Frogfoot Fibre also sponsored brand new notice boards displayed at the front of Die Wingerd Pre Primary school which gives it a warm, fun and inviting atmosphere upon arrival. ADEPT take our responsibilities to society very seriously and often works hard to support various causes that make a positive difference to the wider community. With a successful business and a great deal to be thankful for, we utilise every opportunity to share the importance of empowering the people around us through giving back to your community. It's never just a simple donation. Businesses that engage in philanthropic pursuits can reap near- and long-term benefits that can often be tangible. Our philosophy is simple: Growing to give. Giving to grow.
Partner with us
We welcome business partnerships in our Corporate Social Investment initiatives. If your business is seeking worthwhile CSI opportunities in South Africa or is interested in the sponsorship of an ICT solution to a community need, we can assist. For more information about CSI initiatives or if you would like to make ADEPT your ICT partner, contact us on 021 888 6500 or sales@adept.co.za. Experience the convenience of a one-stop-shop solution to all your business' Information and Communication Technology requirements.