According to World's Top Exports, US$123.8 billion worth of goods were shipped around the globe in 2021. The benefits of using an ICT company like Adept ICT can add a level of effectiveness and efficiency to your operation. Take a look at how partnering with Adept ICT's Information Technology and Management Services can help you divert your focus back to the success of your exporting business rather than your technology systems.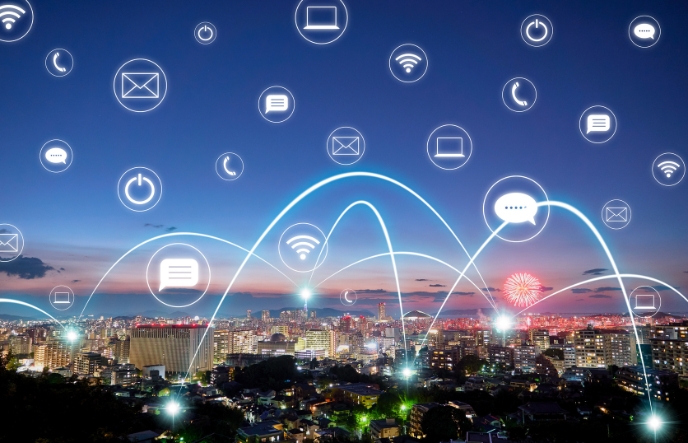 Connectivity
Today, connectivity isn't just important, it's crucial. Modern workplaces are demanding connectivity while customer expectations are increasing in this always-connected world.
Connectivity brings people together and allows new opportunities for success. Great connectivity is part of Adept ICT's Managed Service. We create a unique solution for your exporting business, assessing your needs, location, and existing infrastructure to get you one step closer to success.
Adept ICT's Managed Cloud Services
ADEPT offers a Cloud-based solution that streamlines operations to ensure optimal business performance. Our Cloud Managed Services include guidance, migration, maintenance and keeping business information on a secured internet server, reducing the chance of data losses and leaks and easily accessible. From resiliency to backup, we'll ensure your cloud experience is exactly what you need. Don't settle for second-best. Give your exporting business the best chance with the help of Adept ICT's Managed Cloud Service.
Security and Security Awareness
Mitigating risks is of significant value to the export industry when moving to a digital environment as cybersecurity is a growing issue. Without the necessary technology infrastructure in place to shield themselves, exporting companies may find themselves vulnerable to data theft or ransomware incidents. Adept ICT's Management Services can help keep your valuable and important data secure. We can also assist in security awareness training that transforms your staff into a human firewall creating the strongest line of defence against cyber threats. Let's get to the point. Adept can assist with all of the above and more while ensuring your exporting company's resources are optimised, increasing staff productivity, your internal IT is POPI compliant, and you are ready and fully equipped for security-related incidents with our ICT Managed Services. Contact 021 888 6500 or sales@adept.co.za for more information.