The idea of charity work or community contributions sits in various places within different organisations. In order to assist in taking that first step, we look at a number of ways to make a difference.
Charity isn't always a complex matter
It's a false notion that charity is a lengthy and arduous process. While there are long-term endeavours, it's just as easy to make smaller efforts with a large social impact. Furthermore, making constant small efforts may well yield more visible outcomes.
The trick to a successful long-term outreach program is therefore to start simple. Grand schemes may be feasible in the long run due to inherent sustainability, but short term ideas are easier to manage. This allows companies to find what works best for them. Furthermore, doing it this way means you get to try out various initiatives before making a more permanent commitment.
It is also important to base community initiatives on what your staff can manage. Not everyone is comfortable with direct donations, while some people don't support certain entities on principle. Try and organise support along lines that all employees are happy with. This will give better results through increased participation.
Why is charity so rewarding?
Few things are as fulfilling as seeing the results of a worthy effort, and aid work is no exception. Indeed, employees who take part in occasional or regular outreach events are typically more positive and show higher job satisfaction. In addition to this, it is far easier to raise awareness through action than passive examples.
Furthermore, companies should actively pursue their social responsibility goals throughout the year. If done successfully, the company stands to gain a community reputation as an enabler and promoter of good social values.
Blood donations
In South Africa, blood donations are a vital part of maintaining critical healthcare services. The South African National Blood Service takes care of many requirements. In addition, they are readily and widely available for blood donations, through the use of both fixed and mobile sites.
Donating blood is relatively straightforward. Other than the blood itself, the only aspects are a tiny needle and a little of one's time. It's also easy to keep donating as an ongoing project. Finally, donating blood also helps raise awareness of relevant issues, such as trauma and blood-borne diseases.
Community development programs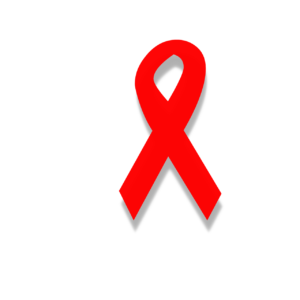 Many charity-driven organisations localise their role to particular communities. If a business prefers offering direct aid or work towards improving a specific area, they can achieve more by allying with such an organisation and assisting it in an agreed-upon manner. An excellent example is the Prochorus group. By focusing on a relatively small region, they have remained effective over a long period of time, and have consequently achieved much success.
The advantage of community development is the chance to keep efforts both local and flexible. Communities in need often require more than one or two simple elements, so switching between what one can offer is more feasible.
Social services programs
There is no doubt that social services benefit citizens at all levels. Where these services are lacking, communities are often hampered and do not enjoy the quality of life that they ought to. Providing such services as counseling or teaching initiatives can go a long way into giving individuals and groups the tools they need to empower themselves.
While it isn't always possible to offer them directly, providing resources to organisations that do is easy enough. For example, the Community Keepers organisation relies on the skills of their staff to achieve their goals. However, they are open to both donations and arranging for people to offer time in order to relay knowledge.
Educational outreach
Later on in 2015, we mentioned several ways in which a company could directly aid in education. These are still applicable and viable. What's more, given the ongoing funding issues at places of tertiary education, offering education aid will be seen as a massive contribution.
Another way to promote education is through the donation of books or other such learning tools. This is especially effective in underprivileged communities; learners in these locations are not likely to be able to attend schools with many modern resources.
Helping the homeless
People with no fixed residence often face far greater challenges, particularly during winter months. Affording these people a sense of security and dignity is the first step in enabling their path towards self-sufficiency. Considering how many difficulties they encounter, and the nature of their needs, assisting these individuals is often a matter of basic provision.
One of the most encouraging and supportive organisations specialising in this are the local Night Shelters, such as the one in Stellenbosch. They rely almost exclusively on direct aid and contributions, and have a profoundly positive effect in their areas of operation. Helping them is as easy as sponsoring people's stay there or donating basic materials for the shelter itself. A company-wide charity drive
Charity fundraising events and pro bono offerings
If companies are limited in their interactions with community endeavours, there are other ways to provide aid.
One popular method is to take part in charity-related events. Such events usually involve a small fee per individual or team. The organisers will usually donate a significant portion of amounts collected towards one or more charities. These events are popular due to typically taking place outside of normal working hours. For those that run during the workday, spending the time to take part is considered another contribution.
Finally, companies can always offer goods or services to charity associations at no charge. This can be tricky to manage, however. If opting for this, pay special attention to the terms and conditions of supply or use, and make sure all parties find them acceptable.
Adept firmly believes in social responsibility as part of our people-centric values. We would like to acknowledge and thank all the organisations mentioned above, in recognition of the amazing work they perform in our communities.