Our recent successful official launch of our Managed Services portfolio taught us several important lessons about corporate events. Short of an event planning company or a department dedicated to this, few SMEs inherently have the skills for full-out event management. As a result, this shortfall is thus often covered by applying more work hours and dedicating more resources.
To prevent events from getting out of hand, we put together guidelines on how to improve the event management process.
Corporate events are projects – treat them as such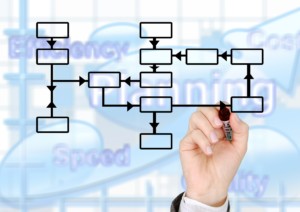 First of all, take note and accept that an event is a once-off occurrence. It is not part of your long-term goals or daily/weekly/monthly processes. It thus has a start date and an end date. Therefore, you should try to approach them as a project. Apply project management principles to guide the person or team dealing with the event.
Start with a dedicated project manager. Ideally, you should appoint someone who has run projects successfully in the past, and who is able to manage a team effectively. Furthermore, let them choose their team. Avoid appointing people and tasks without their input. And make sure that members know they are being led by the project manager.
Finally, ensure that the project documentation is complete. This becomes important during the post-project evaluation, as it plays a major role in process improvement.
Defined event roles – the carriage analogy
To borrow from a very old setting, think of an event as a horse-drawn chariot race. The finish line is an audience who received value and will talk about the event. The track is the route of goals and tasks which the event team must accomplish. The driver is the project manager. The chariot is the event's body of tasks. Finally, the horses are the people in charge of a task or sets of tasks.
With so many elements, it is thus vital to work together. A single piece out of place could conceivably cause a loss in performance or even a crash.
Therefore, you should start by clearly explaining to each team member what their responsibilities will be. Be sure to include expected timelines and deadlines, with the understanding that people need to stick to these. By doing this, you also provide the opportunity to take on responsibility and show one is capable of performing and succeeding. This not only ensures delivery, but fosters a culture of building success on success.
Use the data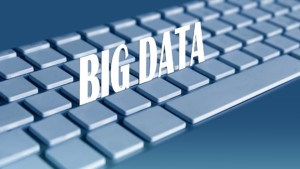 Doing your homework in advance will mean less to stress over later on. Many people and companies have run successful events for years all over the world. It is shortsighted to not think you could learn from them.
There is a lot of information and as much advice when it comes to specific project types. Events management is no exception. Consequently, spend the time to research the subject, and pay particular attention to the recommendations that most closely match your desired outcomes. For example, if you are hosting an outdoor presentation and weather may be a factor, make sure you cater for adverse conditions. In addition, you need to think about whether any technology you will be using is suitable for those circumstances.
Use the connections
The key here is to ask. We discovered, purely by chance and nearly too late in most cases, that the people we work with have contacts who could prove useful. Among the examples we turned up of staff with knowledge or connections were:
Acoustics experience, thanks to studies in sound engineering
Contacts in the AV and catering service industries
Wedding planner experience – a major event type
A club membership which allowed better pricing on beverage purchases
Prior experience in engaging our proposed target audience
The elements we discovered in time were successfully merged into our event process. Had we made the rounds to inquire well in advance, who knows what other assistance and useful abilities we may have unearthed?
Communicate and update frequently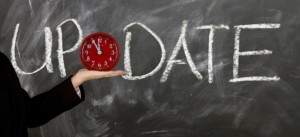 Keep the event team's member up to date on all aspects of the process. Do this often, even if it consists of a five-minute gathering to show progress.
This is important for two reasons. First of all, it will promote activity and achievement in each person – it is more difficult to stall if everyone else is making headway. Secondly, it creates a stronger team by avoiding restrictions found in silo models, i.e. when everyone is limited to the scope of their own tasks alone.
Finally, you can also go a step further and communicate the process and progress to the entire organisation, whether they are participating or not. It's a good way to promote company culture and reinforce internal values.
Evaluate afterwards
Whether you have just held your first event or your hundredth one, you are almost certainly going to want to refine the approach you took. Not only will this evaluation serve as a learning tool, it will also allow you to create a better project for next time. Improving a process benefits greatly from an increased number of informed opinions. In addition, it will give participants the opportunity to share whatever they discovered, further enhancing the working experience.
Client events are professional showcases
Above all, you need to remember that a client-facing event, whether public or by invitation only, is a very high-level occasion. It highlights your company's professionalism, and not just its business abilities. Furthermore, it will quite possibly be broadcast, displayed or communicated over within the public domain.

Because of this, it is of the utmost importance to ensure that your company and staff will constantly put their best foot forward. You should take special care to ensure that the entire event remains in line with your corporate values.
Adept wishes to thank all the staff, caterers, supplies and, most of all, the attendees of our Managed Services launch, for an absolutely superb event!